​Mission: 
Our mission is to design and operate  stock prediction  and trading algorithms that deliver an ROI better than the passive indexes and better than what we have obtained from funds available through our 401K.     
We want to grow our capital pools as fast as possible with minimal risk.     You can see this in our trading rules where we refuse to use margin or leveraged financial instruments.  It is the same reason we only buy high quality stocks. 
We felt that since a select group of Hedge funds have been able to deliver results substantially better than the passive index funds that is is clearly possible.   We figured that a person of similar an intellect and training should be able to do deliver similar favorable results.
 Our Founder Joseph Ellsworth has delivered exclusive algorithms and the associated trading system using his background in  trading, trading engines,  information mining, discovery and machine learning.
One of our trading accounts after using our Trading Prediction Engine for 4.5 months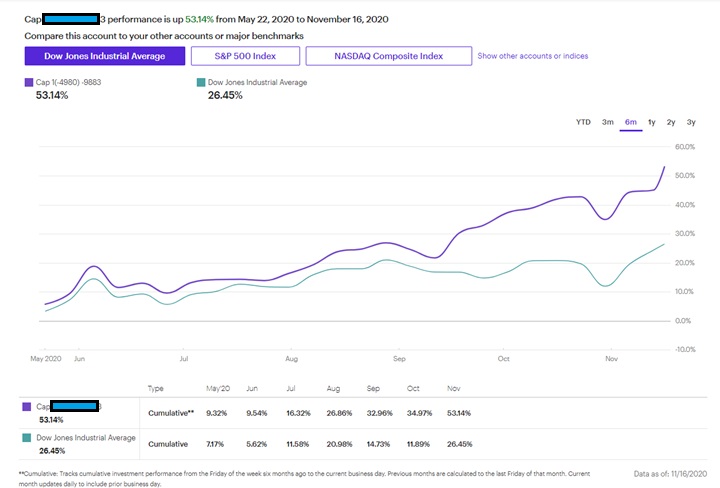 Joseph Ellsworth CEO & Chief Trading Algorithm Engineer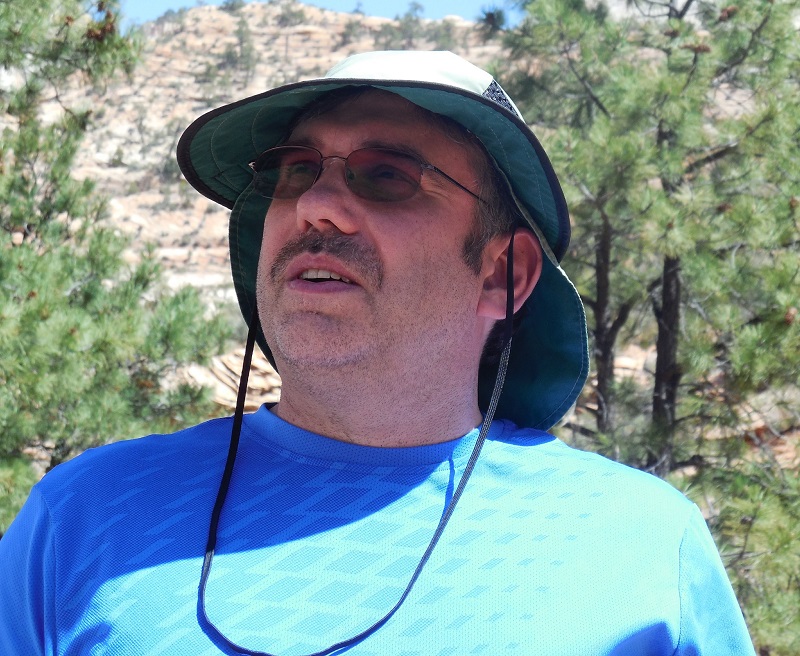 Joseph is an executive level strategist. He uses deep technical expertise to deliver favorable business results even when it requires engineering new technologies.   He was recently the CTO for a $4 billion insurance company with pedigree from HP, Amazon, Corbis, Angie's List and Delta Dental of Michigan.  
He has managed multi-million dollar budgets  as a VP, CTO, Director and Enterprise architect.  He was the founding CEO of Coherity, a venture funded technology company with novel search and indexing technology.  He holds multiple software patents and patents in unrelated fields.  .    Linked in resume: 
Joseph designed and built several stock prediction and automated trading systems including Quantized Classifier which has been downloaded by many of the largest trading companies in the world.     These stock prediction engines  drew heavily from his 20+ years of experience in information mining, machine learning,  high performance search and  text analytics.
He has delivered several large-scale cloud-native SOA and E-Commerce systems.   He is the principal engineer for Quantized classifier an open source machine learning system that rivals deep learning CNN classifiers in precision while running faster and providing extensive data discovery functionality.  
He was the primary inventor for patented technologies in Web Services, Identity management, search algorithms, and super scale SOA.  
He is the chief inventor and patent holder for A2WH a technology that produces water from air using solar energy.    Linked in resume: 
Joseph found that many of techniques he developed for use in large company analytics and high end distributed architecture apply equally well in the stock trading area. His experience in search, indexing and data mining required very similar skills to those required to build and deploy a successful automated trading system.   He has applied these techniques to automate a trading methodology he had been using successfully on a manual basis to reduce the manual curation time and increase the number of symbols that could be traded.  The system was successful during early testing and has been enhanced with various machine learning (AI) techniques to further improve it's performance.  Most recently He developed the automated linkages to allow the system to trade using the Brokers API and eliminate the need to manually enter orders.   This is actually the 5th broker interface system he has built over the last 15 years and these algorithms are the 6th generation of stock prediction and algorithms he has built.  The main difference in this iteration is that he focused specifically on algorithms that seek to detect variations from ideal prices and trade the deviations.